© your very own website built with WebStarts.com
I write plays about women that aim to demystify, reclaim, and celebrate the female body. My goal is to inspire subversive empathy in the reader and audience through character-based explorations of socially relevant subjects.
Theater is my chosen medium because the immediacy of the live event contains an immensely unique power. When strangers are offered the opportunity to live inside a different reality for a few hours together, breathing the same air, sharing in a search for truth, the bonds of empathy begin to form. And empathy is the only thing that can effect change in the world.
In addition to writing I'm also a dramaturg, teacher, performer, and dog person (sorry-not-sorry, cat people). I co-host a cultural review podcast called Should We Keep This?
I'm currently reading Black Leopard Red Wolf by Marlon James.

The Colony
In 1924 Virginia, a dirt-poor young woman named Carrie Buck is brought to a mysterious medical facility. No one will tell her why she's here, or where her two-month-old daughter is. All she knows is that her mother lives here – the mother who abandoned her when she was a child. The Doctor in charge is a charming progressive, a student of the new science of heredity and genes. In Carrie, he finds the missing link his entire movement has been searching for, placing her at the center of an unbelievable chain of events that will lead all the way to the Supreme Court. Based on true events, The Colony asks the question: how does our society, past and present, determine the value of its female bodies?
Plays, Productions + Awards
*Guest Lecturer: "Embodied Performance" at NYU Open Arts (Spring 2019)
*Instructor in screenwriting, playwriting, and mixed genre writing for adults at The Writers Rock (Spring 2017-present)
*Writing coordinator for Tribeca Performing Arts Center's Writers in Performance Workshop(2015-present)
*Teaching Assistant in undergraduate drama classes at NYU Tisch (Fall 2017), Teaching Assistant in undergraduate acting at Barnard College (Spring 2017)
*Creative writing instructor at Writopia Lab, an afterschool creative writing program for elementary, middle, and high-school students (Fall 2016-present)
*Teaching artist in partnership with Carnegie Hall's Somewhere Project, a citywide exploration of West Side Story for community arts organizations (Winter 2015)
*Creator of the Indian Arts Workshop, an educational outreach program presented through the off-Broadway theater Urban Stages, which she performs at libraries throughout New York City (2015-present)
*Artistic director of Cirque d'Ete at Park Slope Day Camp - a summer circus and performing arts camp for elementary school students (2011-2017)

Book of Esther
Reading, Hartford Stage (May 2018)

Workshop production, KNOW Theatre (August 2016)

Semi-finalist,

2016 Princess Grace Award



Top ten finalist, Jewish Playwriting Contest

(2017)

Workshop production, Alchemical Theatre Lab, produced by

Joust Theatre Company

(December 2017
Within the confines of an Orthodox Jewish community in Brooklyn, a new generation of women is pushing the boundaries. Esther grew up in a loving and religious family, but she is seventeen now and can feel a larger world outside her own. Will her questioning take her too far to come home?
Cruel Sister
Semi-Finalist,

Eugene O'Neill National Playwrights Conference

(2018)

Workshop production, Columbia University (March 2017)
Dawn and Shelby are twins struggling with popularity and body image. They long to connect with their lonely father, but lately he is only interested in communicating through his food. When a mysterious new teacher comes into their lives, introducing them to a folktale about jealous sisters ending in bloody violence, reality and myth start to blur.
Memberships & More
Gina participated in the 36-Hour Play Festival Celebrating Women Artists at Urban Stages in March of 2015, where she wrote the short play Troll Doll's Big Day. She wrote the short play This Ability as a commission for the As Performance Series at NYU Steinhardt's Drama Therapy program in 2016.
She is an affiliated artist with The Hess Collective, a former member of Open Hydrant Theater Company and a former literary committee member at Urban Stages. She is an associate member of the Dramatist's Guild of America.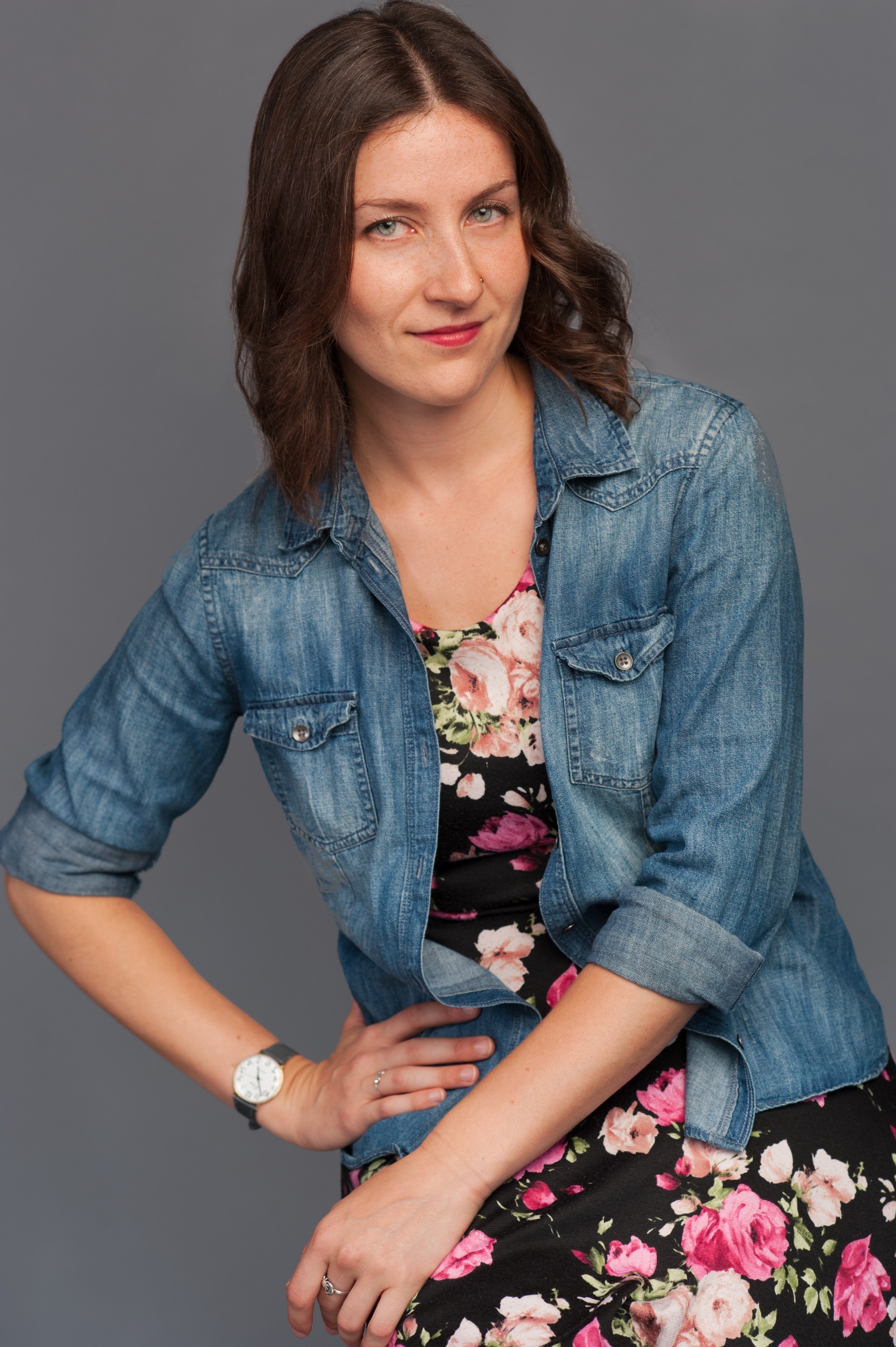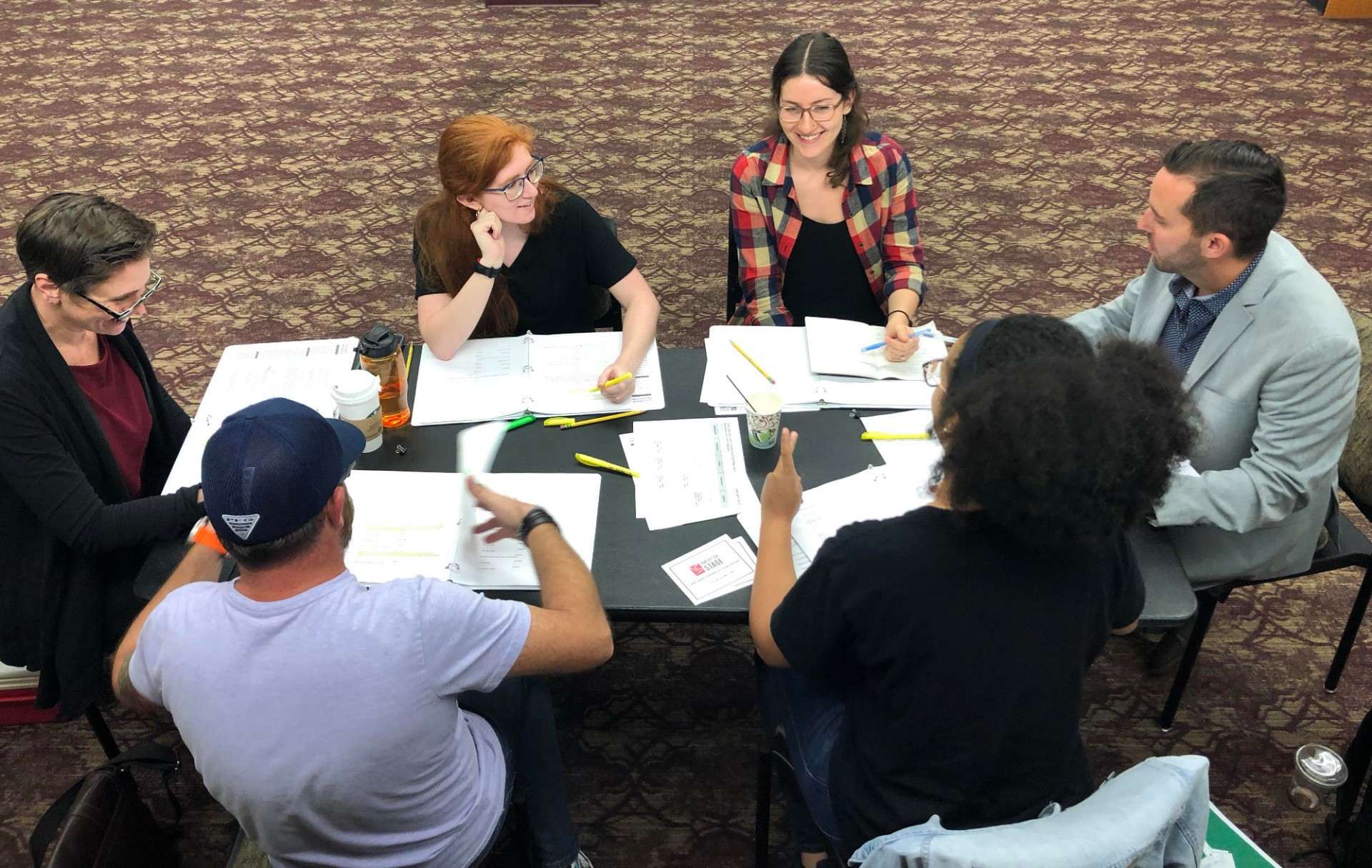 In rehearsal: THE COLONY at American Stage (January 2019)